News
Summer Classes and Camp are now available!
Scheduled Closings
October 31 (Halloween)
November 22-25 (Thanksgiving)
December 25-30 (Winter Break)
January 1 (New Year Day)
February 15-20 (Hosting a meet)
March 31 (Easter weekend)
April 11-17 (Hosting a meet)
May 28 (Memorial Day)
Welcome to Dutchess County Gymnastics
We are passionate about the sport of gymnastics. We aren't just a business; we are a group of individuals that are brought together through a love of a sport. We believe that accomplishments are attained through goals, hard work and perseverance. Having physical fitness and discipline is as important as mental fitness and discipline. We believe that coaches who listen to their gymnasts are able to help them conquer fears and set attainable goals. Gymnastics is the hardest sport in the world but it should be enjoyable. Athletes that are enjoying themselves are more inspired to excel and set higher goals. We ask our gymnasts to push themselves and work hard to gain the skills that they want to master. Our job is to show them how to get there safely and correctly. We hope that our passion can help them become passionate; not just about gymnastics but with any endeavor they may choose to pursue.
We are proud to be a part of the local gymnastics and cheerleading community for over almost 40 years.
View your account or available classes with the buttons below.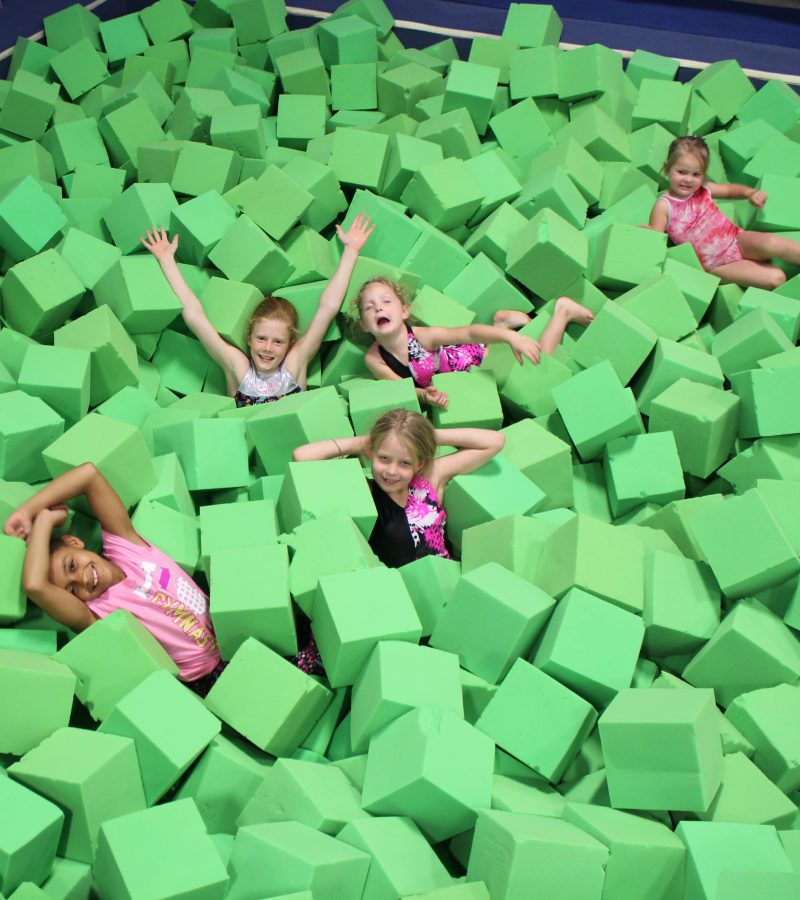 I AM ME
Celebrating Uniqueness within Gymnastics and Cheerleading
We recognize that each child that walks through our door is a unique individual with a unique set of qualities that make them special to their class, school, friends and families. We want each child to be themselves while they are in the gym and embrace the idea of "I AM ME".
I AM ME is a philosophy of uniqueness. The idea came from a conversation with a 2 year old. When asked who she was, she responded, "I am me" as if it were enough, and in retrospect, it is.
After looking at how our programs have been designed, this philosophy is very evident; it now simply has a name – "I AM ME".
So we ask our athletes, at all levels, to bring their personalities, aspirations and determination, and we will take their wishes and turn them into goals and turn their goals into achievements. This is our mission.